A hybrid-healer who weaves spirit and energy medicine through her scientific background of clinical psychology, in order to transform her client's lives and feel hopeful, stable, and empowered in their capacity to heal.

After years of developing a rich understanding
of the science behind the human psyche in Germany, Kati knew there were other holistic forms of healing that could be compounded onto her clinical background that would more fully encompass the human body, mind, and soul.
She took a risk stepping out of academia in order to devote her life to innovative ideologies of healing she knew had a greater capacity to transform.
Kati arrived in New Zealand, opened her practice where she combines Energy Medicine and Psychology, and began leading clients on life-changing, mind-altering journeys to heal, expand, & thrive.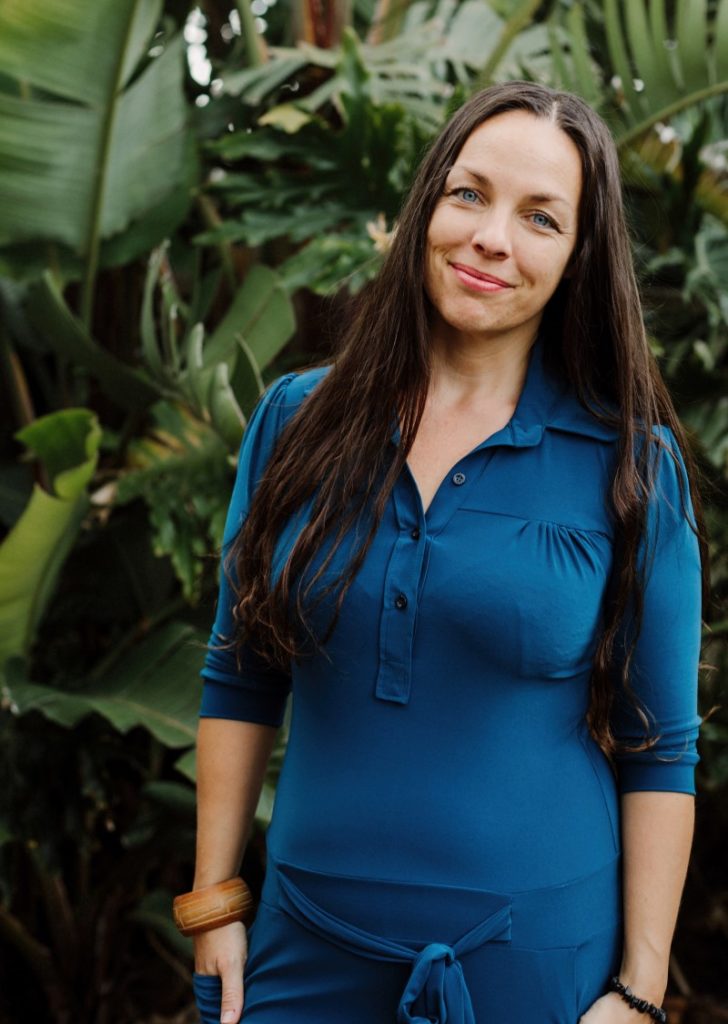 broke away from the normative therapy that stops at the limits of science and prescriptions. Kati uses techniques that are unique to her because she learned them from her years of experience working with real people, producing incredible results.
These practices do not move to tell people how to live their lives, or how their story should unfold, but rather provide humans with the courage and tools that enable them to fully embody their authenticity and divinity. In addition to cognitive and emotional therapy, Kati uses yoga, breathwork, and reiki/energy healing and other ancient practices to help clients manage emotions by shifting their focus into the present moment.
You are your own guru.
Be inspired by your own story.
Your answers lie within you, you only need the tools to access them. Kati's mission is to help people hold space for themselves and to achieve steadfast inner peace. She approaches the biology and the hardened industry of clinical dis-ease with a maternal, soulful presence.
Kati has mastered traditional cognitive therapy, but her piercing eyes reach into one's energetic body, far surpassing the limits of the mind, in order to meet the soul exactly where it is and coax it back into its full vitality. 

Her Energy Medicine enables clients to maintain emotional stability by managing stress, depression, and anxiety. Whether she is working with clients one-on-one or in group sessions, she enriches their lives with the enthusiasm to continue their own healing even when a session has ended.
Kati's expertise heals clients in various ways, from developing solid self-care practices, to gracefully moving through professional shifts, and developing healthy communication skills. Whatever issues may arise, at the core of Kati's heart is to remind people that they are worthy, they are enough, and to be at ease in that.
Medicine is not a cold clinician's office and impersonal diagnostics. Medicine is much older and wiser than our modern science can comprehend.
Contact Kati below to book a session or find out more
You can book an appointment right away or send me a message for more information using the contact form below.